The Vanilla Ice Cream Cone from McDonald's is the greatest to have on hot summer days since it is light, not too sweet, and a wonderful, refreshing dessert. But is it really good for dogs?
Vanilla Ice Cream from McDonald's was recently a controversial subject of discussion.
According to usatoday.com, the argument is that McDonald's ice cream includes xylitol, an ingredient that isn't allowed for dogs to consume because it can be lethal.
Lots of Facebook users were sharing an "alarm" for dog owners from anywhere that McDonald's ice cream contains this dangerous ingredient.
What is xylitol? Xylitol is a natural sugar alcohol present in plants, along with a variety of fruits and vegetables. It tastes sweet and is frequently used as a sugar substitute or food additive.
Why is toxic to dogs? Xylitol is dangerous to dogs because it can trigger the secretion of insulin, leading to decreased blood sugar levels, which is deadly (source: fda.gov).
Posts like this below went viral on Facebook:
The Verdict: Are these fake news or not?
Although the posts are right that xylitol is hazardous to dogs, owners should not be concerned about having it in McDonald's ice cream.
👉🏼
The truth is that McDonald's ice cream doesn't contain xylitol!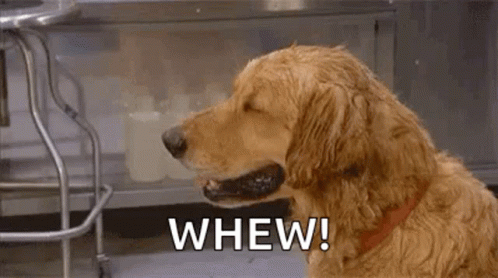 Based on usatoday.com research and on the ingredients published on the official McDonald's website, McDonald's doesn't use xylitol in its soft-serve ice cream.  
You can see the transparent ingredients on the McDonald's website.
Vanilla Reduced Fat Ice Cream:
Milk
Sugar
Cream
Corn Syrup
Natural Flavor
Mono and Diglycerides
Cellulose Gum
Guar Gum
Carrageenan
Vitamin A Palmitate
Ice Cream Cone: Enriched Wheat Flour (wheat Flour, Niacin, Reduced Iron, Thiamine Mononitrate, Riboflavin, Folic Acid), Tapioca Starch, Sugar, Contains 2% Or Less: Canola Oil, Leavening (baking Soda, Ammonium Bicarbonate), Salt, Annatto Extract (color), Natural Flavor, Corn Syrup.
Tho, the ice cream and the cone's ingredients aren't so dog friendly because they contain sugar, salt, and other ingredients that can be toxic to dogs.
Can dogs eat Vanilla Ice Cream from McDonald's?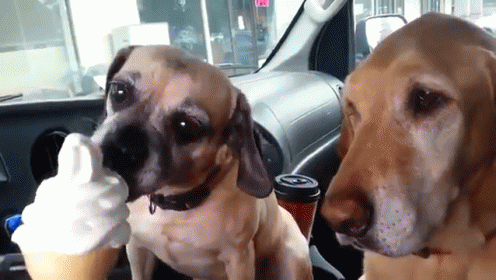 Even though the ingredients of the McDonald's ice cream aren't so safe for dogs, the short answer is yes, dogs can eat only the soft-served ice cream, but only in moderation and not too often.
It's better to be precautious and ask your vet first because he must know your dog's wealth state.
In small amounts, this ice cream shouldn't be toxic if your dog just tastes a little. Watch your dog after he/she finishes tasting the ice cream. If you observe one of these symptoms go to the vet immediately:
diarrhea
gas
bloating
constipation
vomiting
** Besides these, in some cases, there are dogs that have allergic reactions to milk and dairy products, like ice cream, such as rashes with red, itching skin.
Also, another ice cream that can be toxic because it contains a lot of sugar is the McFlurry. McFlurry is more hazardous than plain vanilla ice cream.
If you want to be extra cautious, there are several DIY recipes for delightful ice creams made from yogurt, strawberries, bananas, or peanut butter that dogs adore and are entirely safe to eat.
If you know that your dog has gastritis, pancreatitis, diabetes, and sensitivity/allergy to dairy products, please avoid ice cream for your dog.
*The McFlurry is another ice cream that might be harmful due to its high sugar content. McFlurry is more dangerous to dogs than plain vanilla ice cream.